Monster Dash 5k and Lil' Frankenstein 1k
2019 Results - 2019 Finishline Photos - 2019 On-Course Photos by Ryan Thrower
Our 3rd Annual Monster Dash 5k Run/Walk & Lil' Frankenstein 1k on October 31, 2020, will be a fun, family-friendly, timed Halloween themed running event. Participants are encouraged to wear costumes, and we will host a costume contest. A portion of the proceeds will be donated to Seattle Humane, located in the Eastgate area of Bellevue. Runners and walkers of all abilities are welcome to participate! The MaxMobile, Seattle Humane's mobile pet adoption center, will be on-site starting at 8 AM. Arrive early to check out all the lovable furry friends that could be part of your family! Monster Dash is also the 2nd race in the Bellevue Holiday 5K Series in Lake Hills.  Run one race or run them all!
About Seattle Humane
Founded in 1897, Seattle Humane proudly promotes the human-animal bond by saving and serving pets in need. The donor-funded non-profit provides adoption services 7 days a week, plus pet workshops and training, a pet food bank, a low-fee spay/neuter surgery program, humane teen club, a visiting pets program and more. Seattle Humane is located in Bellevue, at 13212 SE Eastgate Way. For directions and more information, visit www.seattlehumane.org or call (425) 641-0080.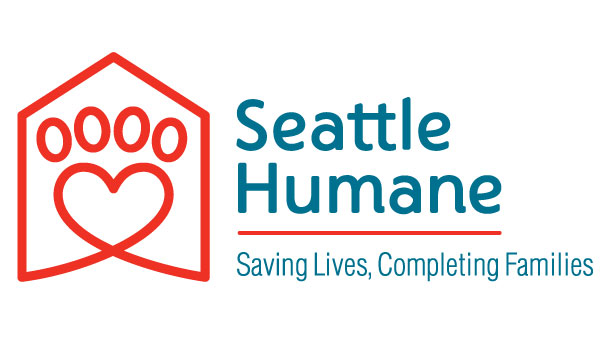 About the event
Flat, fast course
Chip-timed
Family-friendly - 90% of the race is through parkland and away from traffic
SPONSORS  
If you would like to sponsor, please contact the race director: adam.stuhlfaut@shoesnfeet.com
Prizes
Commemorative race medals for all participants. 
Prizes for 5K overall male and female, plus age group winners: Under 10, 10-14, 15-19, 20-29, 30-39, 40-49, 50-59, 60-69, 70+. 
In addition, we'll give prizes for:
Fastest Frankenstein
Fastest Pumpkin
Fastest Vampire
Fastest Ghost
Fastest Witch
Other prizes to be announced!
5k (includes a technical commemorative running shirt if registered by October 25th). 
$25 - Early Bird (through August 30th).
$30 - August 31 through October 27th
$40 - Race Day
Kids 1k (includes a technical, commemorative running shirt if registered by October 25th).
$10 - through October 24th
$15 - Race Day
Race T-Shirts
Each participant PRE-REGISTERED by October 25th will be guaranteed a free, technical, commemorative running shirt. 
A limited number of shirts MAY be available for the day of race participants but are not guaranteed for anyone registering after October 25th. 
Race Day Schedule - October 31, 2020
8:00 a.m. - Race number pickup at SHOES-n-FEET
8:45 a.m. - Kids 1k Race Start
9:15 a.m. - 5k Race Start
5K Course
The course is an out-and-back through the Lake Hills Greenbelt Park. The race map is below. Please note two things:
The course is an out-and-back when traffic becomes two way, please stay to the right.
There is one road crossing that will be staffed by two volunteers and a police officer. None-the-less, your safety is your responsibility. Please watch for cars and obey any instructions from the volunteers and/or police officer.
Water Stops
The 5K will have one water station that participants pass twice during the 5k course.
Race Bib Pick-Up 
Early race bib pick-up up will begin on the Friday, 10/30 at 3pm-7pm at the SHOES-n-FEET store. Race day check-in begins at 8:00 a.m. on the morning of the race.  We encourage you to check in on Friday to beat the race day line.
Driving & Parking Directions
SHOES-n-FEET Address: 15015 Main St Suite 102, Bellevue, WA, 98007
Please park in the area nearest to SHOES-n-FEET in the Kelsey Creek Plaza. Please do not park directly in front of Walmart, LA Fitness or Starbucks. See this map for further parking instructions.