About SHOES-n-FEET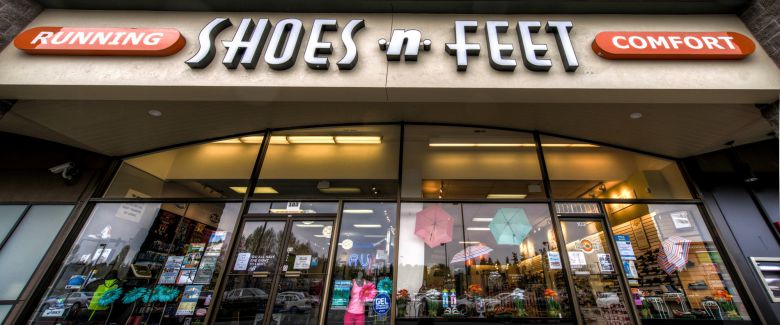 Company history: Five generations in the making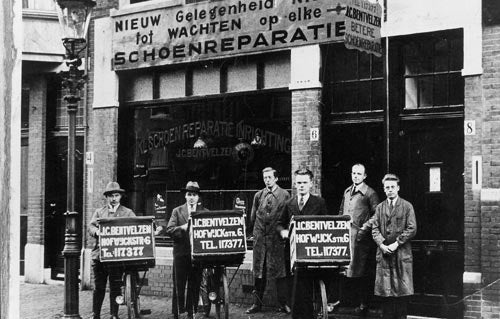 The SHOES-n-FEET® concept is ahead of the pack. We are committed to offering the best-looking and most comfortable shoes and orthotics at fair prices in a relaxing, educational environment. Our commitment to customer service and going the extra mile began generations ago with a family business in Holland.
Joseph Bentvelzen was born into a fifth-generation shoemaker's family in Holland. His father, Jan Bentvelzen, opened a shoe repair store in 1932 and offered his customers the service of free pick-up and delivery. This extra step proved to be quite successful. Joseph learned the family trade of shoe repair and learned the company philosophy, "To become truly successful, real value must be created for everyone involved."
In 1958, the Bentvelzen family established the first "While-You-Wait" shoe repair store, creating an efficient system of instant shoe repair, and the business thrived.
Joseph came to the United States, but he visited his family in Holland frequently and was impressed with the success of the instant shoe repair. In 1982, he started a successful chain of instant shoe repair stores. In 1992, an employee "Ownership Program" was established and in 1997, the company successfully transferred ownership to employees.
In discussions with his customers over the years, Joseph discovered that many had foot problems. After much research and education, and having developed relationships with a number of podiatrists, he learned a startling truth—80 percent of the population in America has foot problems, many caused by ill-fitting shoes. Following his family tradition of innovative thinking, Joseph combined expertise in medical knowledge, sales, and customer service to develop the SHOES-n-FEET concept. Read the Letter from the Founder.
In partnership with Larry Huppin, DPM, and Don Greiert, C. Ped, Joseph launched SHOES-n-FEET in Midtown Seattle in November 1998 and quickly found a loyal clientele.
SHOES-n-FEET today
Today SHOES-n-FEET is a small company based in Bellevue, WA and are unlike any other shoe stores; they are designed to be comfortable and educational places offering customers shoes that fit their feet and their lifestyle!
In addition, our Bellevue store recently expanded to include running shoes, clothes and accessories. We are bringing our shoe and foot expertise into the running community!
SHOES-n-FEET's unique combination of retail, education and service has "closed the loop" between the medical community, their patients, and retail shoe stores. It is this win-win for everyone that makes us so unique and successful. We have developed an excellent and extensive referral network of podiatrists, orthopedists, physical therapists and chiropractors. Doctors and therapists trust that we will meet the physical needs of their patients and can help alleviate their foot pain.
SHOES-n-FEET is a shoe store, but it is unlike any shoe store you have ever experienced
We have a unique selection of attractive and healthy shoes for men and women. We have a superbly trained staff—recognized experts in fitting shoes. From stylish dress and career shoes to walking and athletic shoes, our products and services are designed to keep your feet comfortable and looking good throughout the entire day, every day.
Shoes that look terrific and are a great fit too
Style is important, so is comfort, and so is foot health. That's why we have selected our shoes based on their ability to combine these features for you. Working closely with some of the Puget Sound region's most respected foot doctors and shoe experts, we have developed a selection of unique shoes—shoes that look great and provide a healthy environment for your feet.
We have career, dress and fashion shoes that are foot-healthy and fashion-forward. In addition, we carry the best athletic shoes, walking shoes, and special-needs shoes.
We also carry premium socks, a large selection of arch supports, and other products to keep your feet healthy and feeling their best. We firmly believe that no one should have to live with foot pain.
A knowledgeable staff of Shoe Fitting Specialists
Our staff is dedicated to delighting you with extraordinary service. We are here to provide you with a perfect fit in shoes that fit your lifestyle.
We know you'll get the best fit you have ever experienced. To ensure that fit, all staff members participate in a rigorous training program to become experts in shoe fit and foot health.
Exciting and fun stores
Our stores will delight you. They are unlike any shoe stores you have ever seen and are designed to be fun, exciting, and educational places to find the shoes that fit your lifestyle.