Our Store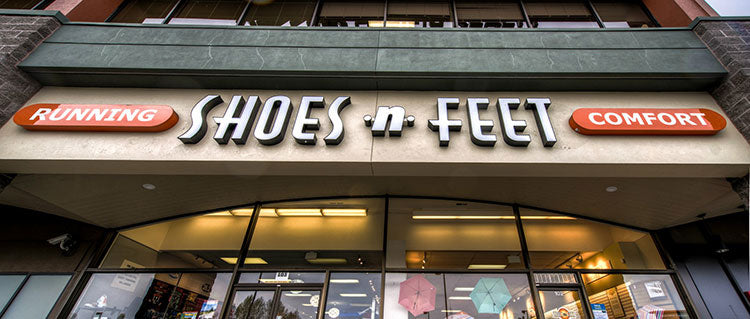 Are you wearing the right size shoe?  When was the last time you measured your feet?
Do you need a straight lasted shoe or a curved lasted one? Would you benefit from an over-the-counter arch support? If so, which arch height do you need—high, medium or low? Are you going to be walking, running, or simply standing all day? Are you 5' tall and 100 lbs or 6' tall and 250 lbs? Do you have any medical conditions that might affect your feet?
If you don't know the answers to these questions or didn't even know you should be asking them at all when buying shoes, then you should visit a SHOES-n-FEET location near you. Our friendly, knowledgeable staff knows exactly how to pick the right shoe for you based on the answers, a service not many shoe stores can offer.
Bellevue Store
Hours:
Monday - Friday 10 a.m.-6 p.m.
Sat. 10 a.m.-5 p.m.
Sun. Closed
Phone: 425-653-2329
Address:
SHOES-n-FEET Running
15015 Main Street, #102
Kelsey Creek Center
Bellevue, WA 98007
Phone: 425-653-2329
Fax: 425-653-2690