Comfortable Shoes for Standing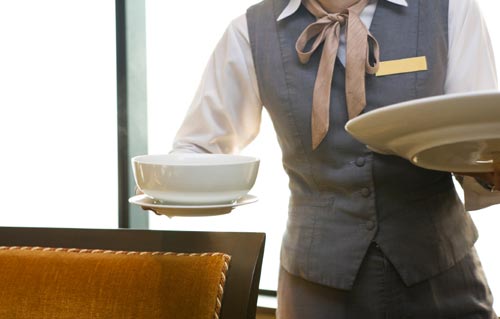 Even an activity as simple as standing can lead to foot pain when done for long periods of time. But when your job requires you to stand, you simply can't get off your feet. You need to know how to protect your feet when you're stuck standing for hours on end, especially on a hard surface.
First, walk as much as you can rather than standing still. Wiggle your toes, shift back and forth from one foot to another, stand on one foot while lifting the other slightly off the ground and rotating the ankle, and stand on your tiptoes.
Finding a comfortable pair of shoes is very important. Often people think comfortable shoes have to be soft, but when it comes to shoes and standing or walking, comfort actually means support. The more the foot is supported, the better the weight is distributed throughout the whole foot and the less strain is caused on tendons, muscles and joints. Rocker-soled shoes and maximum motion control shoes are two types of shoe functions that help support the foot and prevent foot pain.
You may also want to add additional support to your shoes in the form of an over-the-counter arch support or custom orthotic. Many of them are not only designed to support the arch, but also to add cushioning and shock absorption.
Keep two pairs of comfortable shoes at work, one with a medium heel and one pair of flats, for example—then switch back and forth throughout the day. Each pair of shoes will require you to use different muscles and will relieve the pressure exerted on different parts of your feet. Switching shoes helps in the short term by minimizing foot pain and fatigue and can also help prevent more long-term complications such as calluses, corns and bunions.
While you're standing for several hours, your feet can swell by as much as ten percent. So look for a pair of comfortable shoes with adjustability and even additional depth that will accommodate the change in foot size throughout the day without pinching or rubbing and minimizing circulation. Whenever you do finally get a chance to sit down, try to prop your feet up on something. Elevating them above the level of your hips, even if only for a little while, will help them return to their normal size.
Finally, a good sock with additional cushioning under the foot or over the instep can make a big difference. It is very important to look for a sock that wicks moisture away from the foot and keeps it dry throughout the day. 
Brands:
Athletic: Asics, Brooks, Hoka One One, On Running, Mizuno, New Balance, Saucony, Topo Atletic
Non-athletic: Aetrex, Aravon, Birkenstock, Dansko, Dunham, Finn Comfort, Haflinger, Ziera (Kumfs), Merrell, Naot and many more.