A new level of Customer Service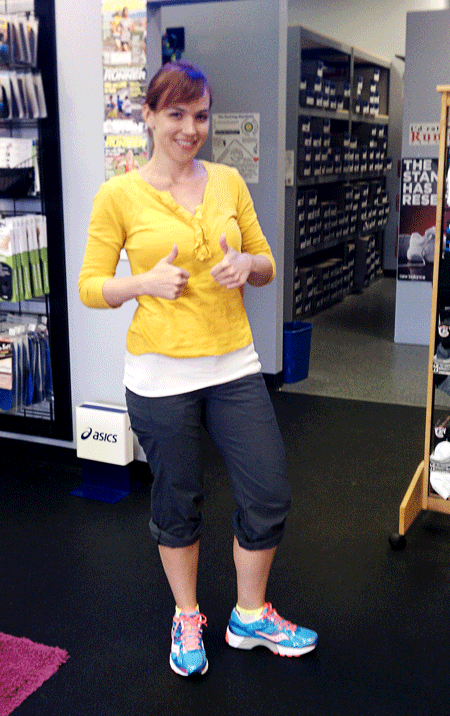 Former Foot Zone customer Megan Le was left disappointed after the company closed last year. She had prepaid for a pair of running shoes she didn't receive before they closed their doors forever. Well, that didn't sit right with us! 
Our shoefitter Gabe honored her voucher and put her in a new pair of Saucony Powergrid Guides. Now she is smiling and ready to run!