Hiking Boots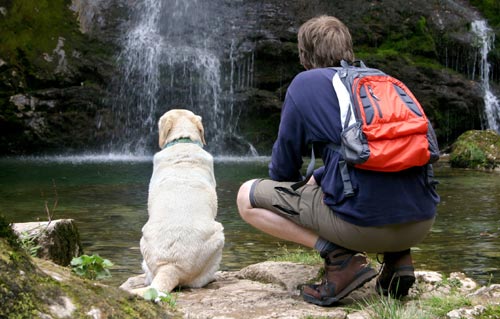 There probably isn't a shoe category that has been more affected by progress than the hiking boot. Today's manufacturers still concern themselves with durability and performance, but comfort is also a primary concern. New technologies and lighter-weight, more durable materials have allowed manufacturers to combine supportive and protective insoles and outsoles with instantly comfortable and weatherproof uppers so it's easy to forget you even have them on.
Finding the correct hiking boot for your foot can still be a challenge, however. Because of the additional support through the whole foot and ankle, as well as the increased durability, these boots are not as flexible as other shoes. If you are not properly fit, blisters and foot pain are common problems.
Wearing the proper socks is very important, especially selecting socks that wick moisture away from the foot and have the correct amount of cushioning and padding. You should always try on your new hiking boots with the socks you intend to wear in them, so the fit can be adjusted accordingly.
If you wear custom orthotics or over-the-counter arch supports when you walk or run, you will definitely want to wear them when you go off road to prevent foot pain, fatigue or more severe injuries. This can be difficult as hiking boots tend to be stiffer and less flexible than athletic or walking shoes. For this reason, always bring your orthotic or arch support with you when trying on new trail shoes for a proper fit.