Follow our resident runner-- Gabe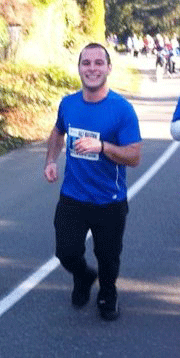 Meet Gabe, our SHOES-n-FEET Bellevue resident runner. If you've got questions about running, Gabe has answers. He leads our weekly run group (email him for details on where the adventure is headed on Saturday morning!) and represents us at various races and events.
So Gabe, what's your training schedule look like on a typical week?
My running schedule consists of 5 days out on the road, with two recovery runs, a long run, and 2 tempo/speed runs. I also rock climb 3 days a week.
What's your favorite race distance?
My favorite race distance is 5k (3.1 miles) because it's long enough to strain yourself physically but not for too long a period.
And why do you run? What is your goal?
I run for the goals I set and to stay physically fit, typically those goals are time oriented.
Since you are the shoe expert, we want to know what shoes you choose to run in?
I run in the Brooks Beast on my training runs and I run in the Brooks Addiction with Lynco insoles when I'm racing.
What do you like about leading our SHOES-n-FEET running group?
I like the atmosphere the running group creates. It being small you do feel more of a community, even a family feel behind it.
At the Run Scared 5K
October 27th, 2013
At the Warrior Dash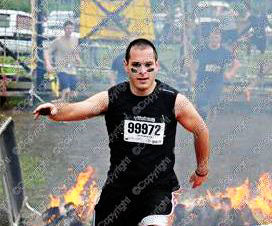 At the Zombie run