We Have Comfortable Shoes That Look Great and Feel Better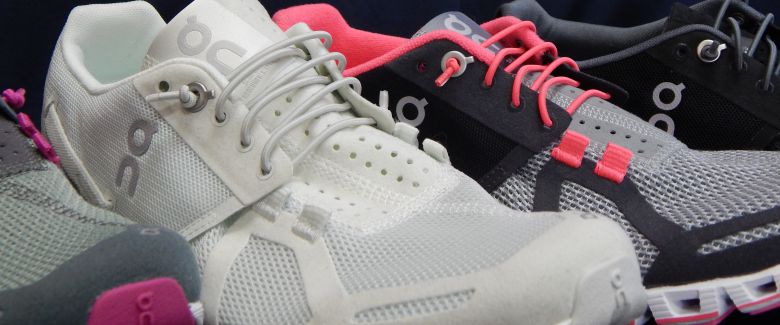 What Kind of Shoes Will I Find?
You can expect to find name brand shoes, such as Dansko, New Balance and Merrell, but also smaller specialty brands, such as Hoka One One, Aravon and Haflinger. Our SHOES-n-FEET® shoe buyer is legendary in the industry.  He selects only the best brands and the best styles from those brands. He is less concerned about the "in" color for the season and more concerned about shoe construction, adjustability, and function. In fact, he has been known to break a shoe or two when putting it through his rigorous bending and twisting tests.  As a result, every shoe in our shoe stores has been inspected and approved and has benefits for our customers' foot health and comfort.
Your Shoes Can Look Terrific While Your Feet Feel Wonderful
At SHOES-n-FEET, you will not have to compromise style for comfort. Our unique selection of comfortable shoes is both attractive and healthy for your feet, and it's updated seasonally to feature the latest styles in career, dress, fashion, walking, running, sandals and slippers. 
What Kind of Shoes Will I Find for Orthotics and Arch Supports?
If you wear orthotics or require over-the-counter arch supports, you are no longer limited to athletic shoes. The majority of our shoes in every category, including dress shoes, professional shoes, walking shoes, and sandals, will accommodate your orthotics and arch supports. Please make sure to bring them along for the proper fit. If you experience foot pain of any kind, such as heel pain, arch pain or pain in the ball of the foot, and whether your foot pain is due to injuries, arthritis or diabetes, we have shoes that can help. Make sure to let your Certified Shoe Fitting Specialist know what you are experiencing.