Walking Shoes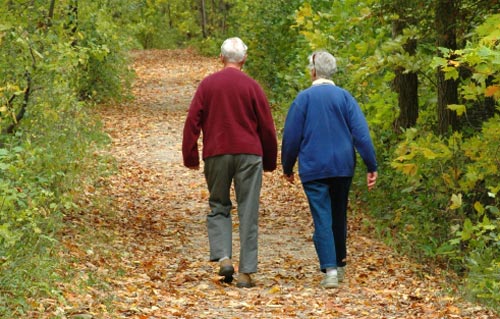 The Best Shoes for Walking
When walking for exercise, pleasure or a more competitive event, walking shoes are your most important item of gear.  Your walking shoes should support your foot through the entire gait cycle from heel strike to toe off, while also creating a strong foundation for ankles, knees, hips and back, affecting the alignment of your entire body.
There is no one best shoe. The best shoe for you is the one that fits you best.
Each person's feet are different. It is important to find the shoe that is the correct shape for you, providing you with the proper support, flexibility, and cushioning, and compensating for any foot problems you may have, such as overpronation. 
It is also important to know that many walking shoes do not have sufficient arch support built into them.  Often, depending on your foot, it is necessary to add additional arch support. This is done by either adding an over-the-counter arch support or a custom orthotic prescribed by your doctor, in order to provide your foot with the support it needs to prevent foot pain and injury.  Good walking shoes often have removable insoles, so the arch support can be added while still maintaining correct fit.
Wearing the proper socks is very important, especially selecting socks that wick moisture away from the foot and have the correct amount of cushioning and padding. You should always try on your new walking shoes with the socks you intend to wear in them, so the fit can be adjusted accordingly.
Visit a SHOES-n-FEET shoe store today and let one of the Certified Shoe Fitting Specialists help set you up for healthy walking.. They can help you find the shoe that is best for your walking distance, speed, style, and surface, as well as for your weight, stride, and foot type.
Brands include:
Athletic: 361 USA, Asics, Brooks, Hoka One One, On Running, Mizuno, New Balance, Saucony, Topo Athletic
Comfort: Aetrex, Aravon, Finn Comfort, Merrell, Naot and many more