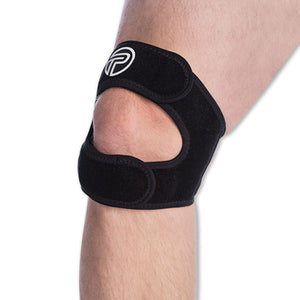 PRO-TEC X-TRAC KNEE SMALL - 7300F
$3000

$30.00
Free shipping on purchases over $100
---
---
General Application
The X-Trac is designed to alleviate symptoms of:
Patellar and Quadriceps Tendonitis
Chondromalacia
Patella Femoral Pain
Patellar Tracking Disorders
Design Theory
The X-Trac Knee Support provides compression directly on the patellar and quadriceps tendon.
EVA Compression pads helps stabilize patella (knee cap), by improving tracking.
Made from premium quality materials to enhance comfort and durability.
Sizing Chart
Measure circumference 1″ above the top of patella (knee cap).

---