Introducing Samuel Hubbard - The Un-Sneaker
Posted by Adam Stuhlfaut, Director of Running on
If an athletic shoe and a running shoe fell in love, got married and starting having babies the result would be the shoes made by new brand Samuel Hubbard.  Founded by shoe industry Bruce Katz, Hubbard aims to be the perfect intersection of style and comfort.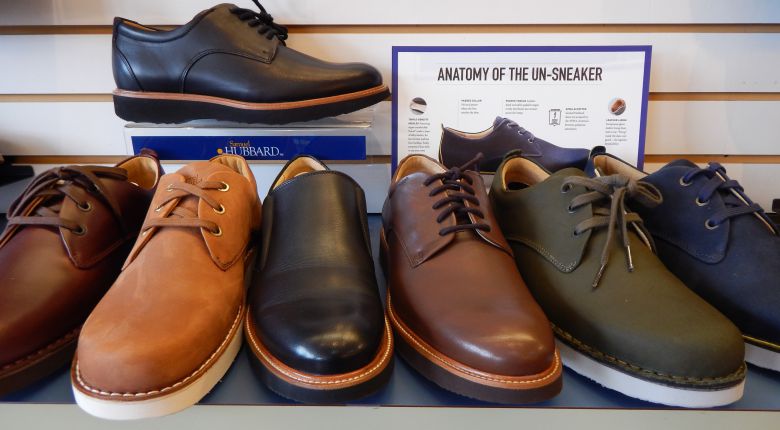 While Hubbard is a new brand on the block, its founder, Bruce Katz and his family have been in the shoe making business since 1930.  His grandfather started it all off by opening a factory for kids' shoes located in Rochester, New Hampshire in 1930.  Katz and his father went on to found the very successful shoe brand Rockport that they ultimately sold to Reebok in 1986. For Katz, Hubbard is a return to his roots of making quality, supportive footwear in the best factories. 
Made in Portugal, with the finest leathers, Hubbard aims to blend comfort and support in their new line of shoes.  The support comes from the full length Kevlar shank that runs from heel to toe in the sole of the shoe.  This shank gives the shoe the torsional support the foot needs.  To pad the foot, Hubbard uses a leather topped three-density, anti-microbial insole in the shoe.  Great as that insole is, it can easily be removed in favor of the wearers favorite over the counter or custom orthotic.  The upper is made from 100% leather, and it leather lined in a "hung" construction method that creates a soft and seamless environment for the foot. 
The final standout element of Hubbard shoes is their style.  Their shoes range from dress slip-ons to more casual suede uppers.  The color selection really stands out with traditional blacks and browns to more interested navy blue, red and green uppers.  With Hubbard, the wearer can be comfortable blending in with the business crowd or making a more fashionable statement. 
More posts
---
Share this post
---
---