Last Minute Holiday Gift Ideas and Stocking Stuffers
Posted by JB Smith, Co-Owner on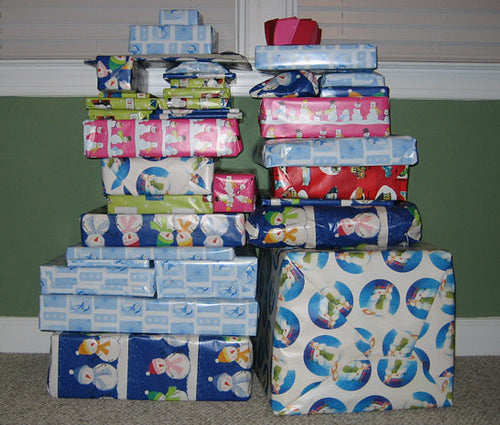 Depending on which holiday you celebrate this time of year, tonight may already be your first night of official festivities! Hopefully, you're covered in the gift department – at least for tonight. But if you're still working on filling up those Christmas stockings or looking for small items to spread out over the next seven nights of Hanukkah, we've got a list of perfect gifts you can find at the SHOES-n-FEET near you!
SHOES-n-FEET GIFT CERTIFICATES (in any amount): Not quite sure of your aunt's shoe taste? Can't decide if your brother would prefer hiking boots or running sneakers? Give them the gift that lets them decide how to best treat their feet.
SOCKS: The ultimate stocking stuffer, socks often get the bad rap in pop culture (just think of all those Christmas Day movie scenes when the disappointed protagonist gets a couple of pairs of white tube socks from his grandparents instead of the new video game he wanted). But today's brands offer fashionable and comfortable styles for all kinds of feet and activities. We're currently digging our feet into SmartWool socks.
SmartWool turned the thick itchy hiking sock into a fashionable comfort sock that feels great to wear. They come in fun patterns for the office or out and about, and breathe better than cotton or synthetic. Perfect for winter, they help regulate temperature so you stay comfortable in any weather.
Even better, three SHOES-n-FEET locations are currently running Stocking Stuffer Sock Specials! Buy 3 pairs of socks, including styles by Thorlos, Wrightsock, SmartWool and more, and get 1 free at our locations in Federal Way, Shoreline and Tacoma. This offer runs through December 31st!
FOOT RUBZ: This small little ball will be the perfect stocking stuffer for that loved one who suffers from plantar fasciitis and/or sore feet.  This simple textured ball can be easily used while watching TV or reading by the fireplace to massage and stretch those tired feet. 
SHOE HORN: In this day and age, we are all busy and on the go, especially during the holidays. What in the world could help us get out the door faster? A shoe horn! It's such a simple tool, yet it makes putting on shoes so much easier. We even offer extra long shoe horns for those with back, hip or knee issues, so you don't have to bend over when putting on shoes. It's the little things that really help!
ALEGRIA WRISTLET PURSES: Feeling weighed down by your growing wallet? Can't find anything in your bottomless handbag? Alegria's fabulously fun wristlets offer two zippered compartments to keep your important items safe but are light enough to hang from your wrist. Available in shiny, happy colors, you can even match them to your favorite Alegria shoes. So leave your giant bag at home and give your shoulders a rest – save your heavy lifting for taking down the Christmas tree!
NAOT DEAD SEA TREASURES: These natural hand and foot creams soothe soles and coddle calluses. The therapeutic minerals in these luxurious spa products come from the lowest point on earth to give you the highest quality of moisturizing care. Made with anti-bacterial tea tree oils, they clean your skin and prevent painful cracking and itching.
BETTE K's NEW FEET: While we can't actually offer you "new feet," this foot balm is so good at what it does that you'll be wondering if those beautiful feet were a part of you all along. This product softens corns, calluses and dry rough areas, and can also be used to reinvigorate skin on your elbows, knees and hands. Ideal for people on the move at work and home, the balm stimulates circulation and gives your feet the attention they deserve.
More posts
---
Share this post
---
---