June Shoe of the Month: The Dansko Sandi
Posted by JB Smith, Co-Owner on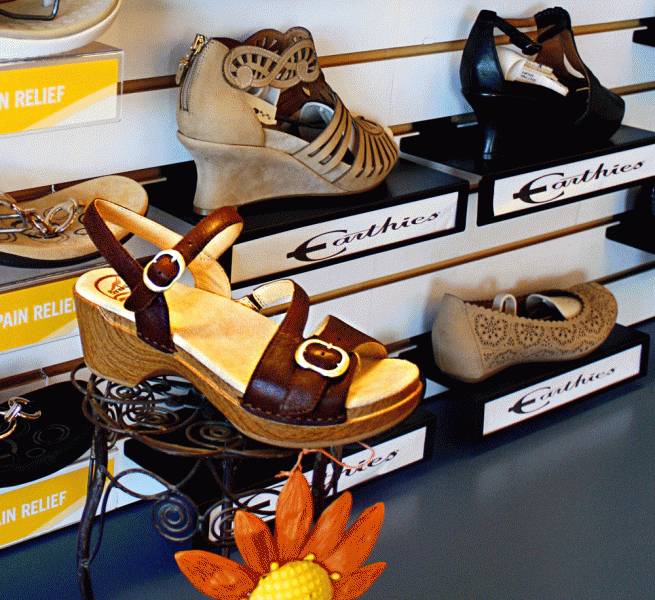 In need of a stylish but comfortable pair of sandals for the summer? Dansko is known for their comfort shoes, but also offer modern, heeled sandals like the Sandi to brighten up your shoe wardrobe. These classic shoes can go with skirts, dresses or jeans and are much more substantial than a pair of flip flops in the heat. A two inch heel is the perfect height to feel feminine and stay comfortable.
These lightweight but full support sandals are ideal for women with forefoot pain. They feature solid forefoot rocker soles to help take pressure off the big toe. This can be especially helpful for bunion or arthritis sufferers. The adjustable ankle and foot strap customize the fit for your particular feet.  And their substantial arch support and suede-lined footbed makes them a great choice for all types of feet.
If you need your feet to stay comfortable and cute  all summer, try the Dansko Sandi. Stop by a SHOES-n-FEET location and have a Shoe Fitting Specialist help determine if the Sandi is a good fit for you.
More posts
---
Share this post
---
---