Keep Your Footwear Fashionable for Fall (and Winter, Too!)
Posted by JB Smith, Co-Owner on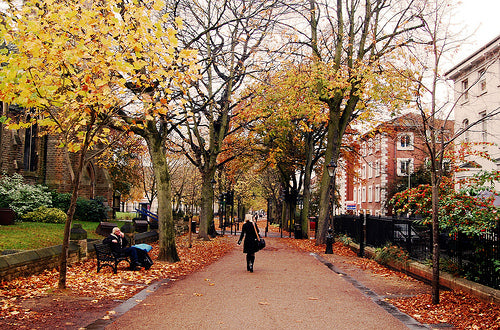 Although it's hard to say goodbye to summer, we have one thing to be excited about this fall: new shoe styles! With Fashion Weeks taking place around the world throughout this month, we've been clued into the hot footwear trends for autumn and winter. Want to have the best-looking feet (and best-feeling) on the street? Translate high fashion style into healthy footwear by checking out our guide to what's "in" for this season.
Mary Janes
Mary Janes are one of those shoe styles that never seem to stay out of the public eye for too long. There might be seasons where they remain hidden in the back of the closet, overshadowed by trendy so-hot-right-now "it" shoes, but this never really goes on for too long - they always pop up again! For this reason, they are a great investment for timeless footwear.
Originally found mostly in black patent leather, the style now comes in all colors and textures but normally keeps the iconic details of the round toe and the ankle strap. These features allow for comfort, stability and practicality without sacrificing elegance and beauty.
Even better, the round toe can be found on many other styles of footwear this season, from pumps to boots. This roomier toe box lowers the chances of discomfort, hammertoes and other deformitiesby giving some extra breathing space to your toes and allowing them to remain in their natural formation.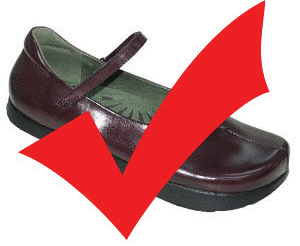 Socks
Socks are huge this season, on the runways and on the most fashion-forward of celebrities. Give them a small supporting role and peek out from the top of your favorite boots. Or allow your socks to be the star of the show and wear them with your pumps or Mary Janes. Both knee-highs and ankle socks get rave reviews, even with flat, open-toed and/or lace-up shoes. Your socks will look great accessorizing skinny pants, a slim workplace pencil skirt or a fun mini.
Not sure whether to commit to socks or tights? No problem. Scrunch your socks down over mesh tights and wear with a pair of ankle booties. Don't be afraid to mix and layer colors and textures (for example, chunky versus trouser), though you'll have better luck keeping your socks in neutral shades. Go for bright opaque tights or thin leggings if you're craving color.
Did we mention that socks can help keep blisters and slippery and sweaty feet to a minimum? It's a win-win for you and your feet!
Buckles
Hardware is the part of the equation that gives you a little edginess this season. Boots embellished by buckles call to mind ruggedness and function, but are stylish enough to keep you from looking like a lumberjack. You'll feel like a rock star (or at least a trendy concertgoer) when pairing this footwear with dark jeans or structured dresses. Or add some heavy metal flair to a feminine skirt.Tie it all together with some bangles and statement earrings.
And how about the animal in you? It's the "ssssseason" for python prints. Whether in snakeskin, printed fabric or embossed leather, reptiles are ruling the runway. They especially pop when paired with cocktail dresses or wide-leg pants in muted colors.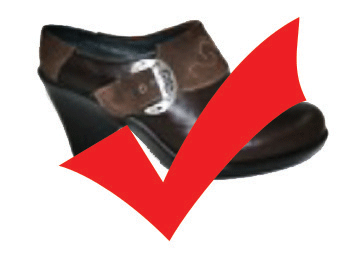 Chunky heels
With lower temperatures often come rain, snow and ice, making a simple stroll down the street risky business. But you don't have to take your chances in stilettos this season. Luckily for all of us who want to keep our feet and ankles safe until spring, chunky heels and wedges are in high demand.
Though high-fashion editorials can't help but call for towering heights, you can work this trend with low-to-mid heels. The lift will add some confidence and class, but you can rest assured that your slippin' and slidin' will be kept to a minimum. A slight platform is also a great option, as it lessens the foot angle when you do want to wear higher heels.
Color
No matter what the texture, there is a wide variety of colors to choose from this season. Neon fades into the sunset along with the summer heat, but neutrals like black, chocolate, gray and beige are always a safe bet for colder days. Rich jewel tones like midnight blue, burgundy and deep violet are also back this fall and winter. Then again, if you are a fan of bright colors, you will definitely not be the only one rocking fiery red footwear. Red is everywhere, and is a great way to add a lift to the darker colors of winter outfits.
The runway trend we don't like? Transparency. Those poor models were all over the runway in see-through shoes. We think they're just asking for punishment. Not only will the straps and edges dig in to your feet, but think of the situation inside the shoe! A day in transparent shoes could only end in sweat and a not-so-pleasant smell. We'll pass on these, thanks!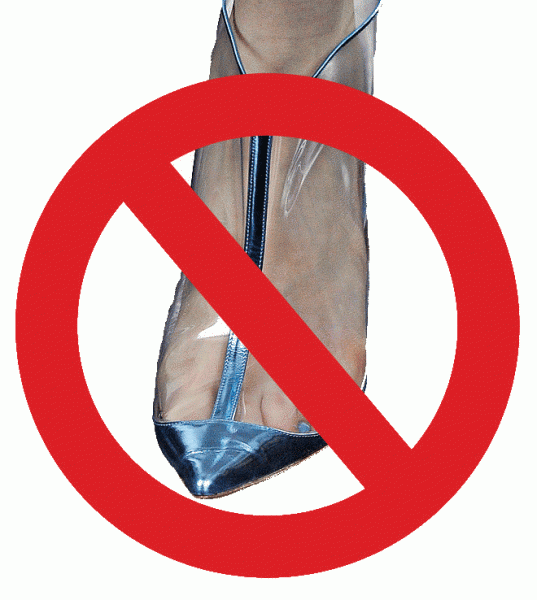 Killer shoes that don't kill your feet
You don't have to be a model (or suffer through their shoes) to show off this season's runway looks. A buckle here, a shock of snake print there - comfortable shoes come in all shapes and sizes! Just take the Solar by Earth and the Nicole by Dromedaris: Mary Janes and ankle boots. Need we say more? So stop into a SHOES-n-FEET store today and see how you can bring high-fashion trends into your everyday footwear.
More posts
---
Share this post
---
---