May's Shoe of the Month: Welcome to Planet "Earth"!
Posted by JB Smith, Co-Owner on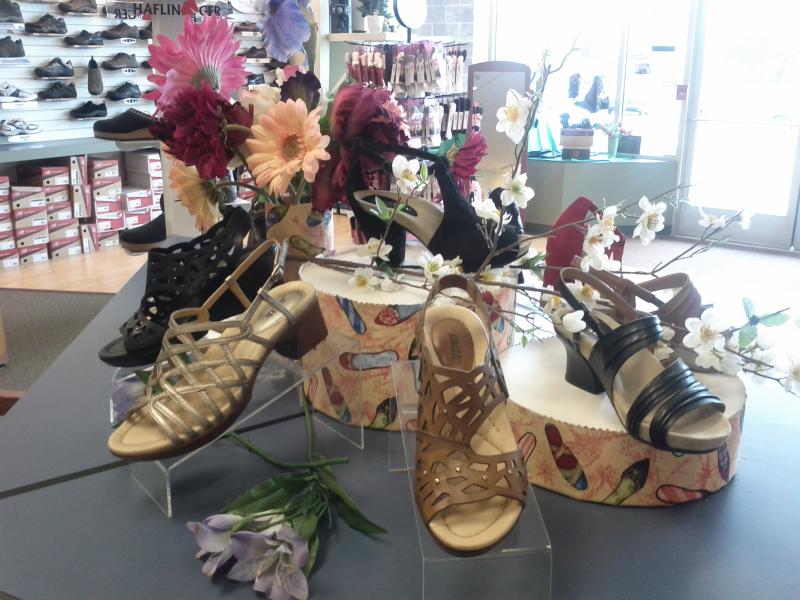 With so many fabulous styles this spring, we had trouble narrowing down the options to just one shoe for May's Shoe of the Month…so we chose three! Not wanting to spark any turf wars, we decided to keep the shoes within the same family – Earth, Inc.!
Kalso Earth, Earthies and Earth Footwear might all have "earth" in their names but these shoes are definitely out of this world when it comes to comfort and style!
Earth Inc. brands cater to the modern woman on the move, whose footwear needs cover a range of activities and social spheres. While all three lines give the same attention to comfort and craftsmanship, each will serve you and your look differently. With these in your closet, you're covered for any and every occasion.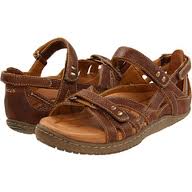 Kalso Earth, the original wellness shoe, is a perfect choice for daily wear. These casual styles, like the Implicit sandal, are known for their familiar negative heel. You know how walking on sandy beaches provides a different feel for your body? Kalso Earth shoes will bring this sensation to every surface (though, unfortunately, they can't quite promise sunny days and crashing waves.) This type of heel helps improve posture and reduce joint stress as your body adjusts to this structural change as you walk. If you suffer from foot pain caused by plantar fasciitis and are in need of an everyday walking shoe, Kalso Earth might be right for you.
For something a little dressier – maybe for work or an important event – there is no need to look further than Earth. Trendy and contemporary, but still casual, these shoes have great arch support and fashionable details without having to dig too deep into the bank account. Styles like the Camelia, a beautiful sandal with a sensible heel and a snug fit, is representative of the line. Earth shoes will stabilize the foot and absorb shock, minimizing wear and tear on your precious feet as you make your way through your busy day.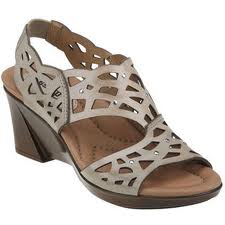 Looking for a statement shoe? Earthies' avant garde platforms, wedges and sandals will fill the void. We know that it's hard to break away from the desire to add a little height, but with Earthies, you will find "Wellness Elevated." They are able to provide more comfort that your traditional high heel by offering a much more user-friendly heel pitch and anatomic arch support. You know how, after an evening of heels, your toe joints are burning from practically standing on tiptoes for hours? Earthies help you avoid this painful squished feet situation. As in the Veria Too, a sexy wedge with a keyhole cutout, all Earthies come with a cupped heel and a cradle toe area that shifts the weight away from your toes.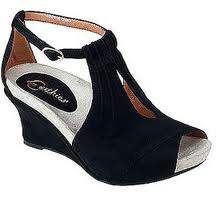 In all three brands, you will find a good amount of support, even with the trademark negative heel of Kalso Earth. The wedges of Earthies are a perfect height for the marriage of optimal arch support and heels. There is some room for adjustability but the fit is best for the average foot; it is important to note that, except for a small selection of Kalso Earth styles (which offer wide widths), Earth Inc. styles only come in regular width sizes.
The color palette of Earth Inc. brands is based on black, reds and a wide array of – you guessed it – earth tones. These tans, nudes, beiges, greys and browns are rich and versatile. And the beautiful design doesn't stop with color. Crafted from supple suede and smooth leather, many styles come with laser-cut details, embellishments, draping and cutouts to give the shoes a little extra pop of "wow" without going overboard.
Wear an Earth Inc. brand for a day and we wouldn't be surprised if you find yourself a fan for life!
More posts
---
Share this post
---
---