Spring Run for Fun @ Redmond Watershed Review
Posted by Annie Reed, SnF Racing Team Member on
The Event
The Spring Run for Fun in the Redmond Watershed is created by NW Trails and offers a marathon, half-marathon, 10-mile, and 5-mile race. Each race uses the same base loop, with some added out and backs for the longer races. The course description was right on par: Great scenery with a few steep climbs, but mostly mild trails that are good for beginner or expert trail runners. I did the half-marathon (two loops) and had a blast. 
For anyone accustomed to spring in the PNW, this trail race was a microcosm of it. There was sunshine when we showed up, a slight drizzle when we started, and then some more periods of sun as ran on. By the time we were halfway through the first loop it was pouring. Anytime I get completely soaked and filthy on a run I feel like such a warrior. This was no exception. The trails were already extremely muddy and since each race used the same base loop it was only getting muddier as time went on. By the time we finished the sun was shining again.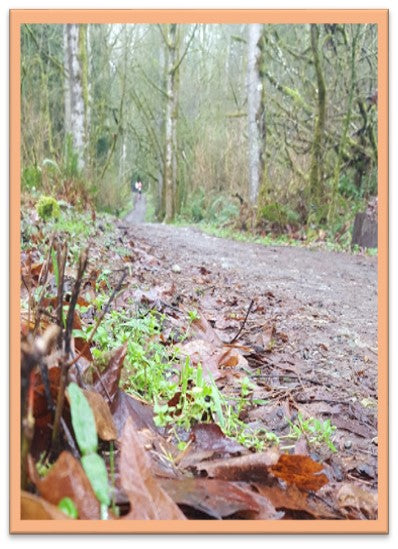 A Breakdown of My Race
My official "race plan" was to start out steady but not too fast and to treat the race like a long progression run. This is only my second competitive half-marathon and my first competitive trail race. I definitely started out a little hot – faster than I wanted to. There was a lead pack of about 5 people that I knew I wanted to hang onto and I did a great job keeping pace with them until about 3.5-4.0 miles in. After that I lost sight of the main group (it's easy to lose sight pretty quickly in the windy trails) and started to panic that I made a wrong turn. The last part of the first loop was pretty tough with a few long steep climbs. Pair this with the downpour and the fact that I was running by myself and uncertain of whether or not I was going the right way made it even harder. I caught sight of the leaders again when they finished their first loop and I realized I wasn't as far behind as I thought. This gave me some hope.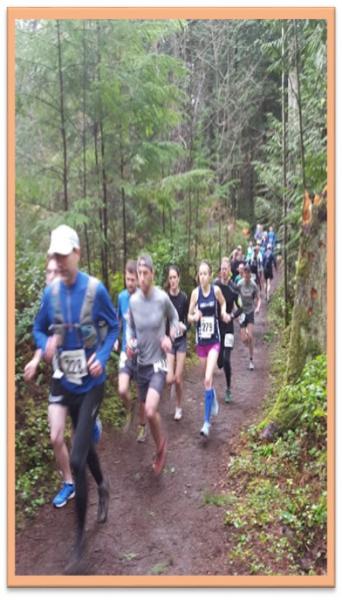 By the time I was halfway through my second loop I realized that I felt pretty good and was able to pick up the pace. I thought I had a chance of catching some of the leaders, but it was a challenge to keep a pace rolling with all of turns and worsening muckiness (I almost lost my shoe at one point…). I ran tough and almost caught the fourth place person by the end. I passed him but then he kicked hard (it was really, really impressive – this guy is the real deal. So gritty.) and caught me at the finish. Overall I am pleased with the outcome of my first trail race. I was also pleasantly surprised by how nice everyone was. I notice this a lot with runners in general. We all share a common respect for one another and encourage each other with "good job", "keep it up", or similar phrases of that nature. Today I was blown away by how many runners, tired and breathless as they were, who went out of their way to offer words of encouragement as I passed them. To all of the major trail runners out there: Props to you. Trail races are no picnic – it is a whole different level of running.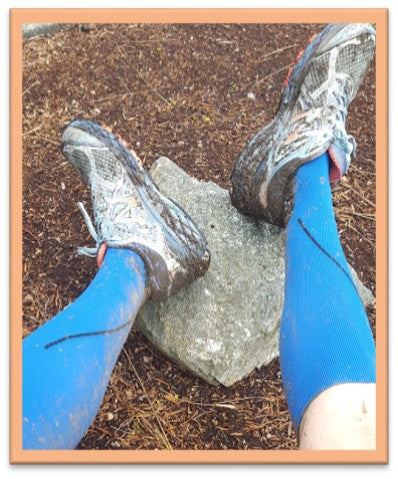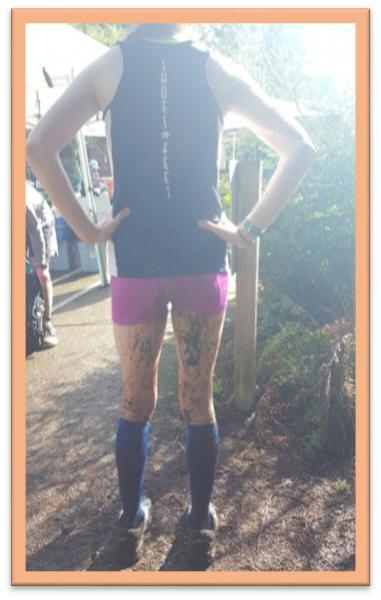 More posts
---
Share this post
---
---