The rain is here! Try a waterproof shoe.
Posted by JB Smith, Co-Owner on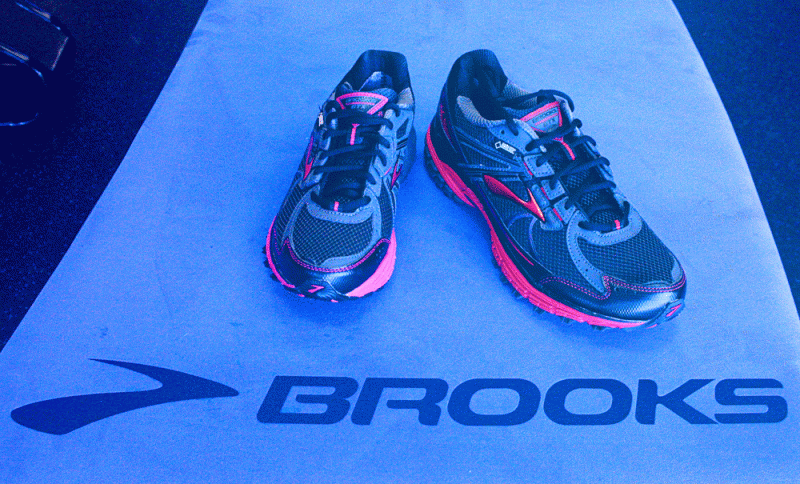 We have had a beautiful summer. So beautiful, in fact, that you may not remember how to run in the rain!
At SHOES-n-FEET we have a new waterproof option for your feet. In addition to always wearing well-fitting technical socks that wick moisture away, you can try out these shoes. The Brooks Adrenaline ASR GTX is GORE-TEX® lined, making them both waterproof and breathable. They also have hydrophobic foam, so your shoes don't get weighed down with water by the end of your run. They still feature the fit and support of classic Brooks running shoes and handle especially great on trails.
We carry both a women's (pictured on left with pink details) and men's (on right with orange details) version.
Did you know that Brooks developed the industry's first bio-degradable midsole? It allows their shoes to break down much faster after being discarded than the standard 200 years a running shoe is expected to hang around in a land-fill. And 75% of their shoe material is manufactured with post-consumer recycled materials! They take their impact on the environment seriously at this local running shoe company.  
More posts
---
Share this post
---
---