Top-5 Tips to Keep Your Feet Warm and Dry
Posted by Adam Stuhlfaut, Director of Running on
While citizens of much of the Northern Hemisphere, east of the Cascades, are prepping for the eventual blanketing of snow, here in Western Washington we brace for the weeks and months of rain at least once a day.  Our cool and wet winter climate offers a unique challenge for foot health and happiness.  Often the weather is too warm for traditional winter boots but too wet to wear your typical shoes. Plus, the non-stop dampness makes drying out wet shoes close to impossible. In this post, we have our top-5 suggestions for you to keep your feet warm and dry this winter.   
1. Don't get wet in the first place.  
This may seem obvious, but the challenge is how.  Most athletic shoes are made with breathable mesh that easily lets in water.  Even leather shoes have seams through which water can seep.  We recommend investing in seam sealed waterproof shoes.  Brooks, for example, makes a waterproof version of their top-selling Ghost.  They achieve waterproofing via a Gore-Tex brand liner that keeps water out but also lets sweat evaporate.  Men's casual shoe brand Dunham makes seam-sealed waterproof leather shoes named the Midland. For women, Dansko makes a very attractive casual light hiker called the Paisley.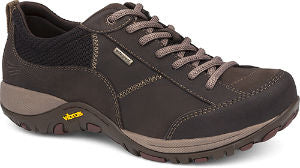 2. Convert non-waterproof shoes with a spray.
If you don't want to invest in new shoes, consider buying a bottle of spray waterproofer.  While it can't close the holes in the mesh of an athletic shoe, the waterproofing treatment can go a long way to shed water away and keep the shoe materials from absorbing water.  For just a few dollars, a can of waterproofing spray might be the difference between comfortable feet or soggy feet.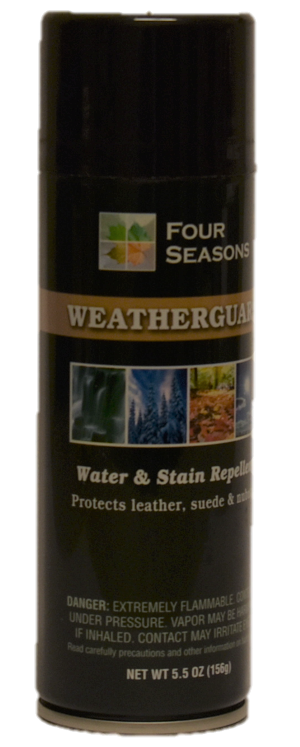 3. Wear wool socks.
Wool is a magical natural material for lots of reasons.  It naturally kills bacteria and helps to control foot odor. It absorbs much more water away from your foot than any other material.  In addition, wool is the best moisture transfer material, meaning it moves water from your skin to the other side of the sock to evaporate.  For our winter, the most important property of wool is that it stays warm when it gets wet. Cotton socks and polyester socks both get colder.  Cotton is particularly problematic because it absorbs almost as much water as wool, does nothing to transfer moisture and very quickly gets cold.  Some people think they are allergic to wool. While some people legitimately might be, wool allergies are actually quite rare. What most people react to is an itchy feeling from bad wool.  We discuss wool in detail in this previous post.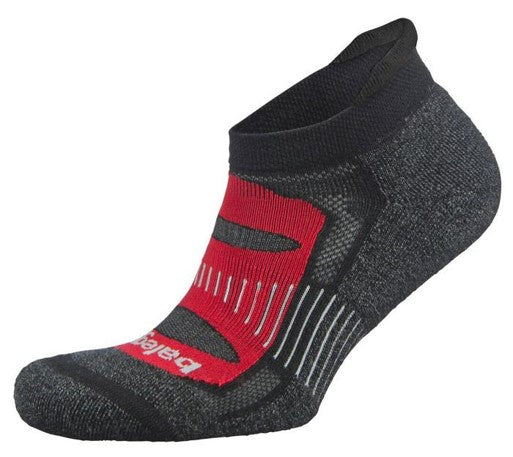 4. Wear wool everything.
You can also wear shoes made out of wool.  For years, we have stocked the Haflinger wool clog slipper. The Halflinger wool slipper has all the moisture management and bacteria-killing power of wool socks making it the perfect slipper to wear sockless because of they pick-up almost no foot odor.  Athletic shoe companies are also getting into wool.  Hoka One One, one of our top selling brands, makes a wool version of their popular Hupana model.  The wool Hupana is cushioned, supportive has a mild rocker bottom and has all the similar wool benefits as the Halflinger.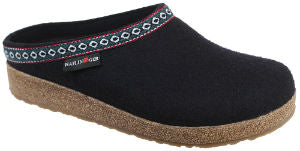 5. Dry out with newspaper.  
Once your shoes get wet, it can be difficult to get them to dry. Our favorite trick is to stuff them with really dry newspaper.  Newspaper makes a wonderful absorbing material.  Take out the insoles and pack in the newspaper.  Leave the shoes for an hour or two.  This will get them mostly dry.  Take out the wet paper, stuff new dry paper inside and leave the shoes overnight and they will be dry in the morning.  Typically the shoes will actually smell better too because the process draws out all the old built up sweat in the shoes.  
More posts
---
Share this post
---
---