Cement Your 2019 Fitness Goals with Three Recommendations
Posted by Adam Stuhlfaut, Director of Running on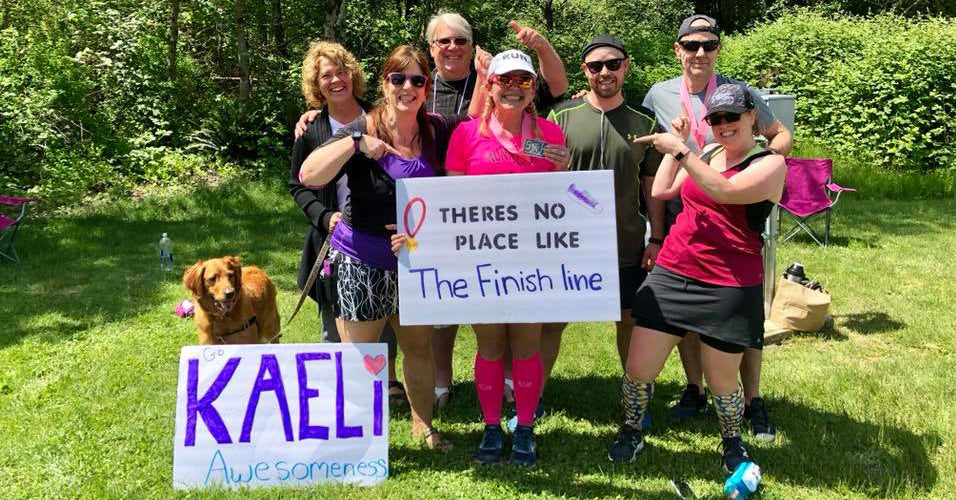 At this time of year, we evaluate the past year and set our goals for the upcoming year.  We can quickly develop a mental checklist of intentions, but translating those goals into action can be challenging. Below is a list of three recommendations to help you cement your goals as habits in 2019.
Write down your goals: We all have a mental checklist of goals that we'd like to accomplish, but if you write them down you are much more likely to achieve them.  Grab an index card, write down your goal, and hang it somewhere you'll see it regularly.  Also, write down "why" the goal is important. In our training groups, both our 5K/10 and our Marathon/Half-Marathon groups at SHOES-n-FEET, we call them "Why Cards." We ask participants to write down why they decided to sign-up for the group.  Being able to articulate why something is essential can keep the motivation front and center in your thinking.
Succumb to positive peer pressure: When it comes to fitness goals, working out with friends or in a group makes us much more accountable for sticking with it.  For the non-competitive types, in our training groups, participants motivate each other at our meet-ups and between meet-ups on our private Facebook page with positive statements, pictures, and encouragements. For the competitive types, we have our virtual contest called the Northwest Winter Challenge. We have an app that publically displays participants' results through leaderboards.  These leaderboards get competitive juices flowing and creates motivation to keep going.  
Prevent injuries before they happen: It's hard to know what injuries or ailments might creep up. If we had total clairvoyance, injuries would never happen.  The next closest thing is to get an injury screen or functional assessment from an expert. Local physical therapy clinics offer these services on a free or pay basis. RET Physical Therapy offers free injury screens, Peak Sports & Spine offers twenty different functional fitness services, and Proliance Sports Therapy & Rehab offers services such as Gait Evaluations.  
More posts
---
Share this post
---
---