Haflinger Slippers - Perfect for Keeping Your Feet Toasty and Comfortable This Winter
Posted by JB Smith, Co-Owner on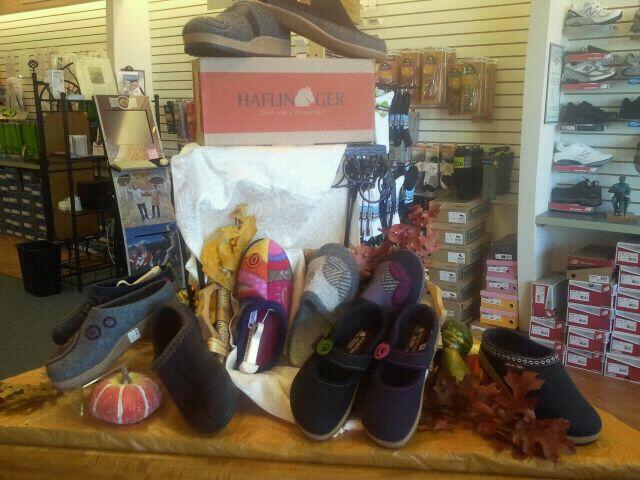 As the days and nights become colder, and you want to wear a warm cozy slipper but your current ones aren't comfortable on your feet, make sure to check out Haflingers. Halfinger slippers are made in Germany with outstanding quality and craftsmanship. They're designed with the concept of allowing feet to "expand and contract naturally." This is done primarily through the use of non-itch, boiled wool known for providing natural insulation to the foot while keeping temperatures regulated. Your feet won't sweat or freeze as they typically do with synthetic fibers. Even in summer months, you can enjoy your Haflingers because they allow your feet to remain at room temperature.
Halfingers typically have a large toe box, which allows your toes to move around. This is especially important for those with arthritis, diabetes, and plantar fasciitis. They also have wonderful arch supports, made from cork and latex which adapts to your foot and allows your foot to flex naturally – all while providing exception support for your feet and your entire body.
You can also find Haflingers with hard soles that can be worn outdoors, as well as leather clogs and sandals. There are so many different styles and patterns that you're sure to find a something to fit your taste, or to give as a gift. Visit our SHOES-n-FEET locations to see some of the wonderful new offerings from Haflingers, as well as their tried and true slippers.
More posts
---
Share this post
---
---